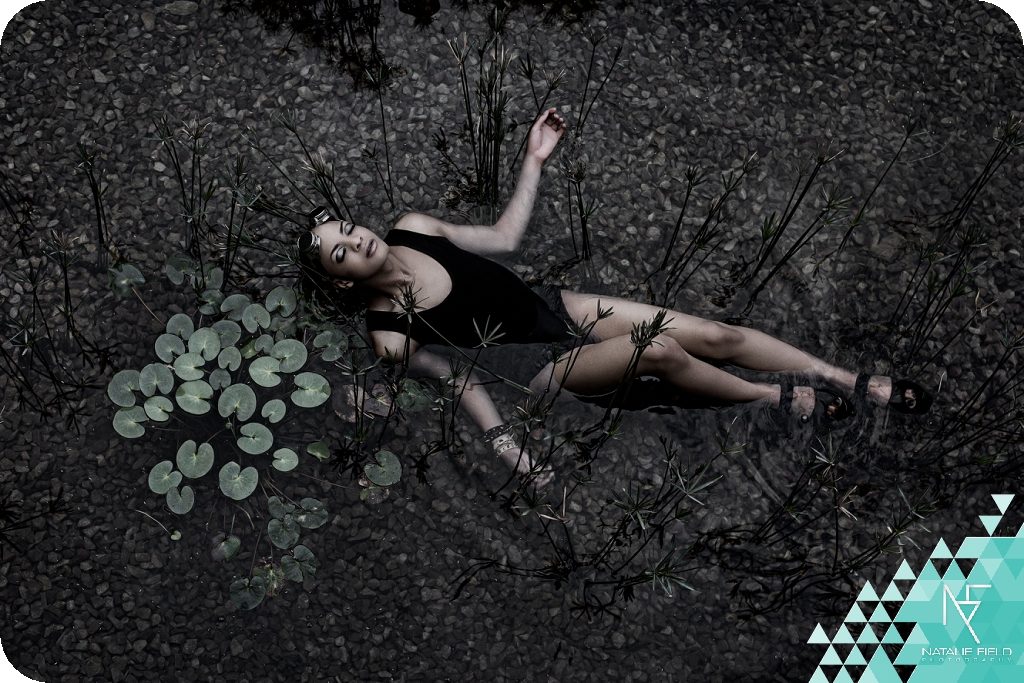 Natalie Field Photography captured this high fashion shoot featuring designs by Samantha Feher at Threads of Rosemary and Rosemary Vintage for the new online magazine Vaunt. Vaunt magazine is the world's first publication celebrating the most beautiful androgynous males from across the globe. Their daring photo shoots crush gender boundaries and offer a new vision of beauty, glamour, elegance, sensuality and fashion sensibility.
Naturally the star of the show was our model, the very talented Razz signed with RAGE Model Management. On first seeing him I knew we had picked the best model for the job, as his personal style closely reflected that which we had planned for the day. So much so that in the end we even used his swimsuit for the final shots in the water. Other than that the wardrobe for the shoot was done by the talented stylist and designer Samantha Rosemary, with a selection of garments from her brands Threads of Rosemary and Rosemary Vintage. Each outfit was accompanied by the perfect set of accessories, like the Micky Mouse ears,  that made the shoot stylish but quirky. Make-up with a 60's flick reminiscent of fashion icon Twiggy by Carina Wheeler adds a classic twist to a not so traditional theme.
This editorial was shot at Freedom Park, Pretoria, South Africa: A monument dedicated to racial inequality and the Apartheid struggle, I thought is was an apt place for a fashion-story that probes at sexism and invites the viewer to take a second glance and celebrate beauty!


Credits
Client | Vaunt Magazine
Capture | Natalie Field Photography
Retouching | Natalie Field Photography
Photographic Assistant | Mamaki Rakotsoana
Fashion | Threads of Rosemary | Rosemary Vintage
MUAH | Carina Wheeler
Model | Razz at RAGE Model Management
Location | Freedom Park