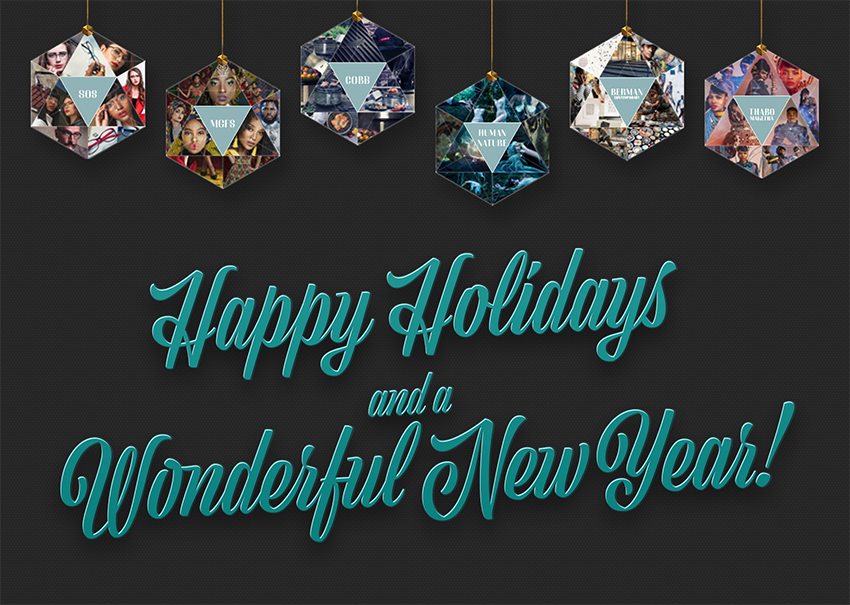 This year we were interviewed by Art Africa, Outdoor Photo and Being Freelance. And saw our work published in magazines like House and Leisure, Vision Magazine and Creative Feel. We worked on campaigns for both established and new clients; utilizing our talents in art direction, photography, retouching, moving images and design to create unique narratives for their products. To celebrate our success, we would like to share highlights from our 2018 photography projects!
Cobb Global
This was a significant year for long-standing client, Cobb, who launched the re-engineered Premier+ cooking appliance. To create the campaign for the launch, we not only photographed beautifully lit stills in studio, but also went on location with the new Cobb Premier + and its creator, Avroy Shlain, to put into practice their slogan of cooking "Anything, Anywhere, Anytime". Our team went on to design brochures, assembly instruction illustrations and packaging for this product.
Sightique Optic Supplies
On the fashion front, we directed and produced a multi-faceted campaign for the newly signed Sightique Optic Supplies. Sightique designs, produces and distributes eyewear brands like Jeep, Cube, Play and Sightique. Working alongside a fantastic team with stylist Ryan Hing, hair and make-up artist Tris Alves and ten models, we shot on various locations to create in-situ narratives for each brand. In-house designer, Matthew Harvey, has overseen the ongoing production of content for social media, newsletters and print for maximum reach to their client base.
Thabo Makhetha
Another fashion highlight was the creation of a photography campaign accompanied by a short film for designer Thabo Makhetha. Inspired by one of the biggest releases of 2018, Black Panther, we created images that resonate with the Africa we know, that others have discovered through Wakanda: mysterious, bold and powerful!  
Miss Glamorous Free State
We also produced a photo story for Miss Glamorous Free State featuring the 2017/2018 queen and her princesses! Inspired by the contemporary African fashion scene, I collaborated with stylist Jamakazi Pearl Thelejane from Fruitcake Vintage at the Fashion Kapital in Johannesburg. Usually focused on 50's – 90's Afro Punk fashion, Jamakazi sourced clothing and accessories specifically inspired by African themes. Items included traditional patterned fabrics, bold earrings in the shape of the African continent and even a hand painted item inspired by Ndebele art.
Berman Contemporary
Another new client we have loved working for in 2018 is Candice Berman at Berman Contemporary. As an art lover, it has been a pleasure and privilege to work with her artists. Commissions have included environmental portraits for publications, reproduction of art for catalogues and the capture of work in-situ in exhibition spaces.
Human.Nature Exhibition
Personally, my biggest 2018 photography project was certainly taking my art career to the next level with my first solo exhibition at Berman Contemporary!
"Human.Nature considers humanity and our relationship with nature:both the external environment as well as our inner biology. It reflects upon matter (creation, the body) and form (consciousness, the soul). It is about are turn to nature. The city-dweller reconnecting with the earth. Soft moss under bare feet. Cold air against warm body. The body that will eventually return to the soil to give life anew."
The catalogue of available works can be viewed at Berman Contemporary
2018 has truly been a fulfilling year and inspires us to create even more creative projects in the coming year.We would like to thank everyone who has supported us in 2018. We look forward to continuing to build on our existing relationships, as well as creating new ones, in 2019!
To find out more about how we can help realise your project, Contact Us.